IBM Sterling Supply Chain Business Network
AI provides real-time intelligence and recommendations to get ahead of supply chain transaction issues to ensure orders are delivered on time.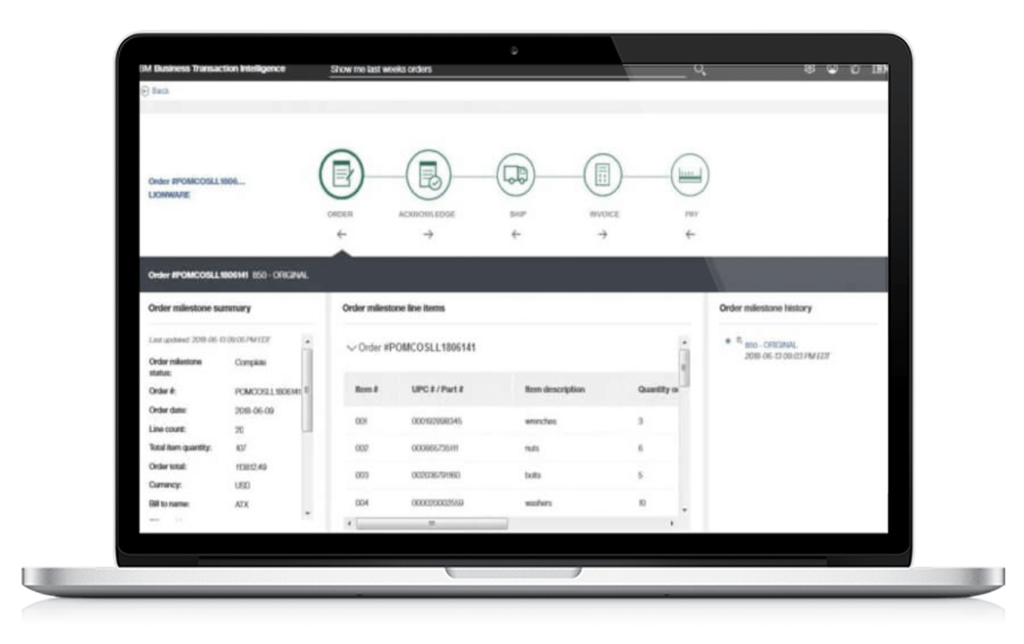 Build A Smarter Supply Chain For Tomorrow ​
Digital business and globalization continuously disrupt the way we operate in nearly every industry. Customers expect what they want, when and where they want it. You need to meet expectations and seamlessly adapt to the various hurdles and ever-changing needs of a multi-enterprise environment. The pressure on IT to address increasingly complex supply chain challenges continues to grow. However, many IT organizations operate systems that were built for another era and lack the transparency and visibility needed for today's supply chains. Eighty-four percent of chief supply chain officers (CSCOs) report that a lack of visibility is their biggest challenge.
Trusted network connectivity - built to scale with embedded AI and backed by IBM Blockchain
IBM Sterling Supply Chain Business Network is a cloud-based business network that enables you to simplify collaboration across your supply chain. It delivers embedded Artificial Intelligence (AI) insights for better decisions and provides multi-party B2B transaction visibility backed by IBM Blockchain.
Our business network enhances supply chain collaboration by automating B2B transactions with your customers, suppliers, and trading partners, which yields an average 3-year return on investment (ROI) of 308%. IT and business users can search and visualize the entire lifecycle of a transaction in real-time and in context or drill down to see the granular detail of specific documents.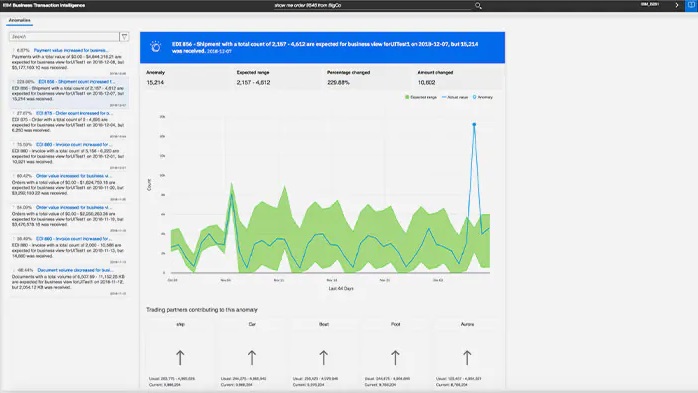 Make faster, more informed decisions
Realize value from AI and blockchain that deepens visibility into B2B transaction lifecycles so you can make faster more informed decisions.
Frictionless connectivity
Streamline connections and collaboration with partners to increase efficiencies and reduce costs.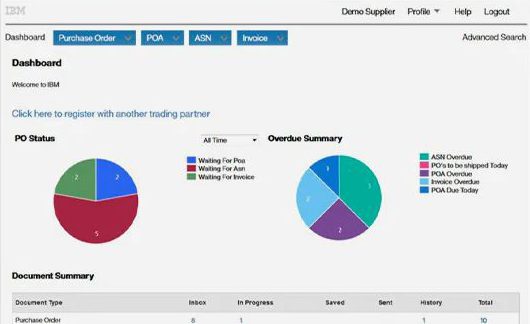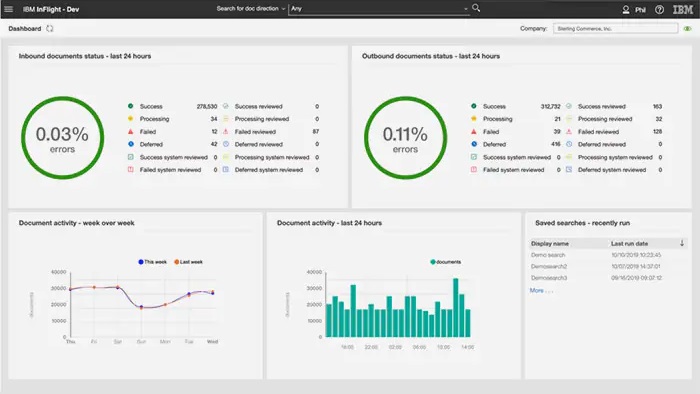 Leverage the cloud to deliver the demand-driven and trusted B2B integration your business requires.
Key highlights - Sterling Supply Chain Business Network
For any problems or questions, feel free to reach out to us by filling up the form